Through strategic partnerships with Doxy.me and Cogsworth, New Wave now offers the first, fully integrated telehealth solution on the market. We've taken all the administrative processes and combined it into a single, efficient, online experience for both the patient and the doctor.

Patients begin by navigating to your cloud-based, appointment calendar to self-schedule. This feature-rich platform is unique to each doctor's schedule within the practice, and even integrates with their Gsuite or Office 365 calendars to block off applicable slots. Additionally, patients can submit all necessary medical history forms and questionnaires at the time of scheduling to a fully HIPAA compliant database.
Automated Appointment
reminders
Once the patient has scheduled their appointment, you can set the time and frequency of the appointment reminders they will receive via SMS text message and/or Email. Each reminder contains the link to your telehealth waiting room. Flexible settings can allow patients to reschedule their appointments via reminders, or cancel. You can even automatically collect a cancellation penalty fee first prior to allowing patients to cancel. Reduce no-shows, fill more last-minute slots, and collect fees!
Your Telehealth
Appointment
Welcome to your Doxy.me digital waiting room! Doctors receive patients and organize their online appointments from this private, HIPAA compliant platform. Patients do not need to download any applications, they simply click the static link they received in their appointment reminder. Doctors can push a final appointment reminder from the platform if a patient is running late.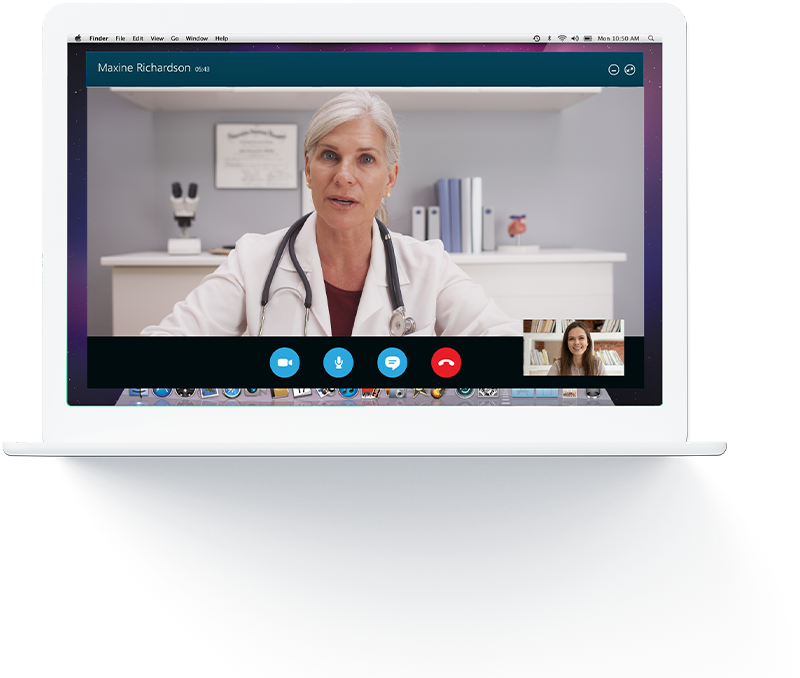 Boost online reputation
with Follow-up Surveys
Once your appointment is complete (either telehealth, or in-person), the patient will be emailed a survey, requesting feedback for a variety of online reputation platforms. The patient has the option to anonymize their reviews, protecting them from privacy concerns.
Billing
Billing is built into our solution so you can automatically send invoices, billing, and insurance information to the patient once they've completed their appointment. We reduce the time your staff spends with collections and accounting by requesting cancellation fees for no-shows in the moment, and automatically generating and sending medical bills based on the consultation they had.
Let's grow your practice together