Partnering With
Practices Since 2003
New Wave has developed a proven method for attracting new patients using a suite of innovative products that integrate with custom built, medical website design. Unlike our large competitors, small-to-medium size medical practices partner best with a boutique agency like New Wave. This allows us to tailor our solutions to each practice's needs and maintain our low overhead, attracting you more patients for less.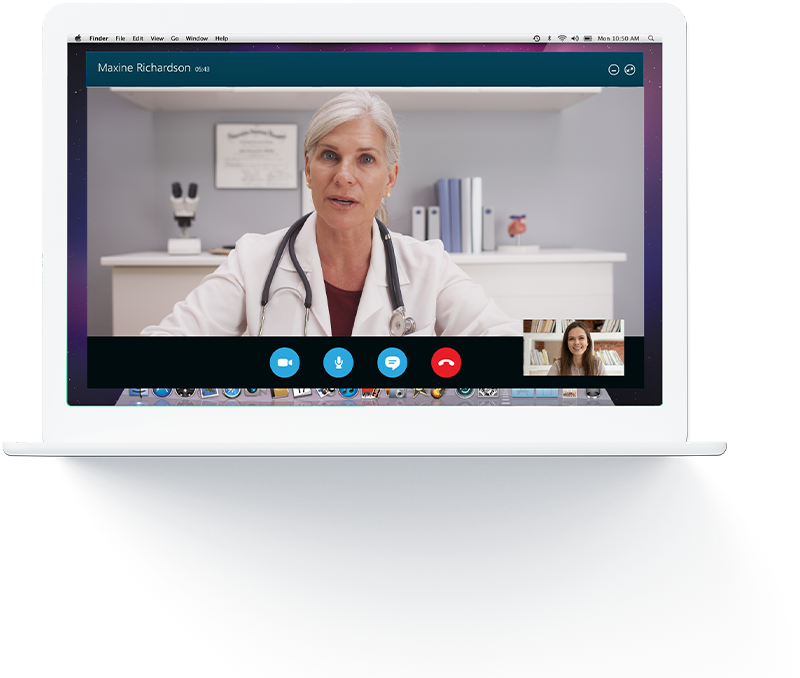 The demand for Telehealth immediately grew in response to COVID-19, with lasting impacts on the medical industry's future of operations. New Wave responded by introducing a fully integrated, HIPAA compliant, and entirely online patient-doctor solution. Patients can now schedule an appointment, submit intake forms, receive reminders, consult with a physician, and pay their bills, all without ever leaving the comforts of home or using your staff's valuable time. This is the future of telemedicine.
Medical Website Design at its Finest
A robust online presence begins with a modern, medical web design. New Wave does not use templates, unlike most of our competitors. Every website is built to your specific needs. It's crucial that your website be mobile-friendly, easy to navigate, responsive, HIPAA/ADA compliant, and integrated with the latest solutions that ensure and optimal patient experience.
Improve Your 
Ranking on Google
Medical Reputation Management
Using Google Reviews has become a staple in our daily decision-making life for everything from restaurants to tourist attractions, yet this area has largely been overlooked by doctors. Due to the private nature of visits, doctors generally receive fewer reviews, and are particularly susceptible to "negative only" reviews, leaving many excellent practice's entire online reputation determined by a few bad reviews. If you're suffering from disproportionately poor reviews, or have little to no reviews at all, our reputation management service is the solution.
Online Appointments with Self 
Scheduling
Take fewer calls and better manage your physician's schedule with Online Appointment Scheduling. This cloud-based, smart scheduling solution can be fully customized to each practice, and each physician within that practice. This efficiency, and scheduling flexibility means both your patients and staff benefit. Most importantly, it serves as the technical foundation for Automated Appointment Reminders, Telehealth, and filling Patient's eForms.
Automated
Appointment Reminders
Studies have shown the average patient "no show" rate to be about 20%. Even with penalties, doctors never come close to fully recovering this lost revenue, losing on average $150,000 to no-shows every year. Automated Appointment Reminders don't only dramatically reduce no-shows, but coupled with Online Scheduling, retains no-shows by instantly pushing rescheduling options when they missed their appointment.
At New Wave Web & Marketing, we believe in using web technology to advance the efficiency of doctor's offices across the USA. Through our work, we attract new patients to practices, and increase their revenue. 
Our Process
Many smaller practices have approached us after receiving mediocre service from some of our larger competitors, who couldn't make them a priority. Our boutique approach to medical web design and marketing is dedicated to small and medium size practices.
We recognize the medical industry is multi faceted. Every practice is different, and requires a tailor made strategy. We begin with a careful research and review of your practices intricacies.
With your budget in mind, we analyze which technology, partnerships, and campaigns will achieve your goals. We draw upon 15+ years of experience helping practices of all specialties to guide your strategy.
We use the latest development, design, APIs, and technology to create an ultra-efficient, digitally integrated practice. We help practices acquire new patients by moving beyond a simple website.
Personalized, attentive support is one of our highest praises, separating us from larger agencies. David, the Owner of New Wave will personally lead you through first-contact, development, marketing, and ultimately, follow-up support.
Why New Wave Web & Marketing?
Competition
Appointment Reminders


Online Scheduling


Reputation Generation & Improvement

Custom Site Design (no templates!)

HIPAA Compliance Experts


Follow-up Patient Surveys


24/7 Support Response

Let's grow your practice together