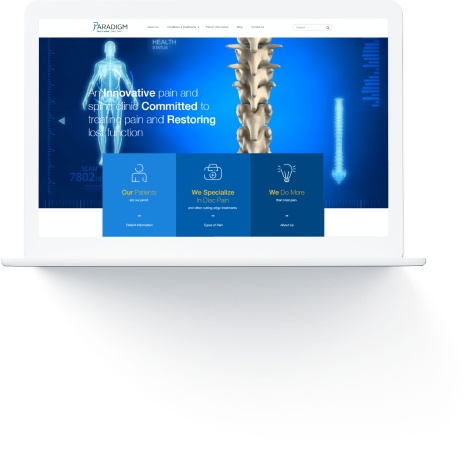 Modern Medical Web Design
Establishing an effective online presence begins with a medical website design that has the patient experience in mind. This is where your patient's digital experience with the practice begins, and should serve as the gateway to more advanced functionality like telehealth, patient portals, online patients forms, and more.
HIPAA & ADA Compliance Experts
A medical website must be secure, mobile friendly, quick to load, and have had regular SEO work performed. Without a dedicated administrator, a website will fail to meet these standards. This is particularly relevant if you take any confidential, patient information. New Wave are experts in privacy, and HIPAA compliance, and can ensure your site is secure, and optimized.
Our competitors are notorious for selling templated websites, leaving the client with little say in how their website is designed and navigates. Large agencies don't have the luxury of individually designing each client's website from scratch, but at New Wave, custom-built sites are not only cost effective for us, they are better designed, and tailored to each practices needs, and functionality.
Let's grow your practice together